5.4 PTR: New Mounts, Pet Limit Increased and Pet Ability Scaling on Wowhead
Battle Pets: Collections and Ability Scaling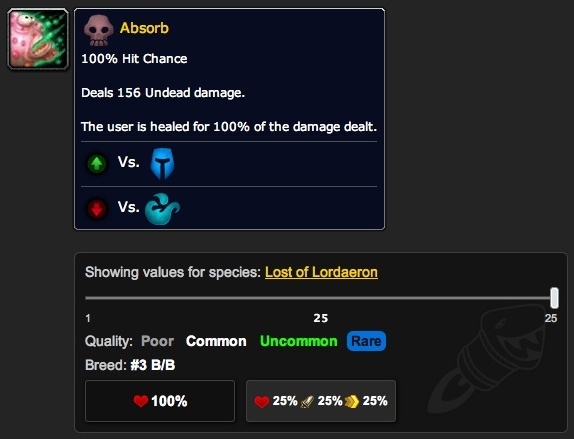 Good news for pet collectors in 5.4! Lead Content Designer Cory Stockton 
confirmed that the pet collection cap will be 1000 in 5.4, up from 650
. While this may seem like a big increase for right now, keep in mind that Mists of Pandaria added hundreds of 
wild battle pets
, and we're sure to see even more next expansion.
We've also recently added battle pet ability scaling to 
Wowhead petability pages
. Users have long been able to check out spell scaling for class abilities, so we wanted to do the same for pet abilities! 
You can scale pet abilities now by modifying the pet type, breed, level, and quality under an 
ability's main tooltip
.
New Mounts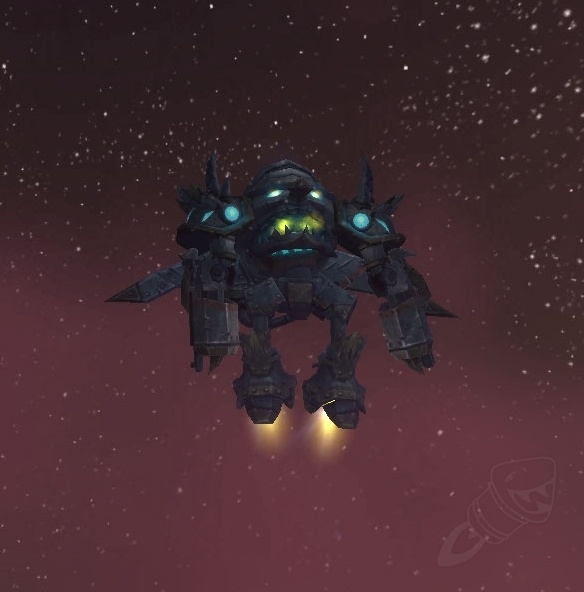 Keeping with the vanity items theme of this blog, several new mounts have been added recently to the 5.4 PTR and our amazing users have already farmed them up! Check out our preview below of all the new mounts coming in 5.4:
Timeless Isle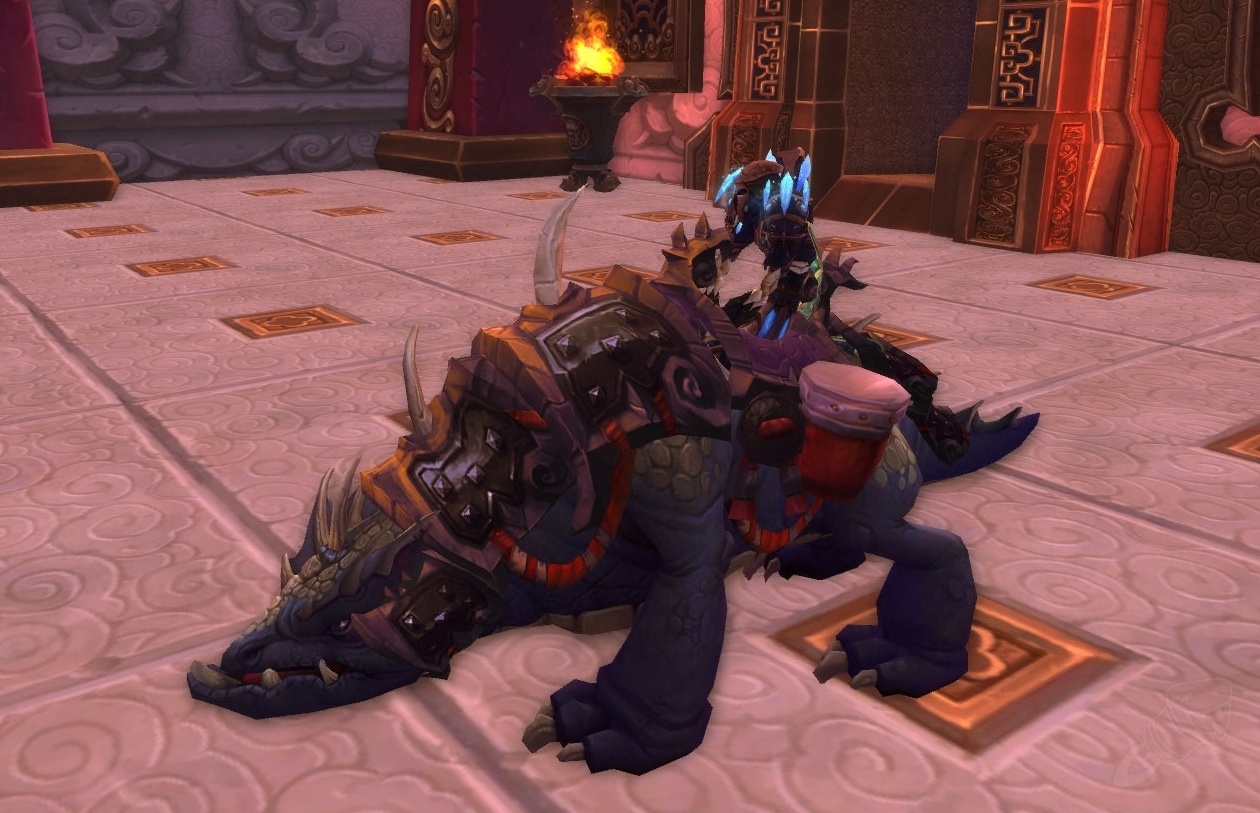 Raid Mounts

Homerjay

Member





Messages

: 12


Glasses

: 27


Standing

: 5


Registered

: 2013-11-15



Dozens of new achievements are coming in Patch 5.4, from exploration ones on the 
Timeless Isle
 to 

 Gamon Will Save Us!
. We've broken down all the achievements by category and highlighted the ones with cool mount and title rewards below:
Achievement Rewards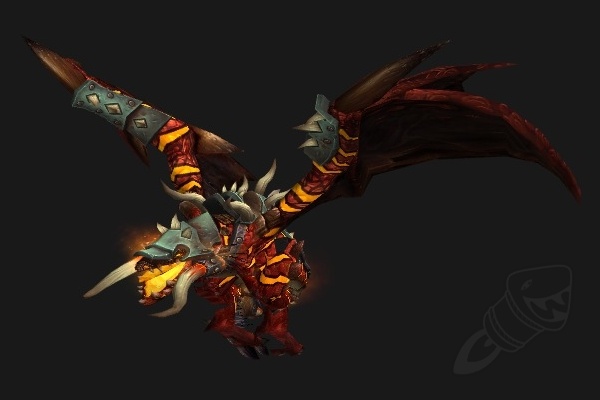 Mounts:Titles:Click the cut to see a full list of achievements coming in 5.4!
Timeless Isle: Exploration
The 
Timeless Isle
 is a freeform island without any daily quests. In place of tedious daily hubs are tons of rare spawns, hidden events, and exploration challenges. A more detailed guide on some of these achievements will be coming for Patch 5.4, but for now, here's an overview. Big thanks to users 
Voxxel
 and 
Lore
 for their detailed Timeless Isle work.

Homerjay

Member





Messages

: 12


Glasses

: 27


Standing

: 5


Registered

: 2013-11-15



Season 14 Weapons
Season 14 Armor and Weapons are also now purchasable from Flaskatur by your Pandaren capital city. We've previewed the 
Season 14 sets earlier in the day
, so we'll take a look at the Alliance, Horde, and Elite weapon models now. Be sure to click on the images to view them in our 3D Modelviewer. You can also find their 3D Models by searching for the items and viewing them in 3D from results or on their item pages!

Homerjay

Member





Messages

: 12


Glasses

: 27


Standing

: 5


Registered

: 2013-11-15



One huge change we noticed when logging on the PTR was that Vale of Eternal Blossoms is radically different. It's been infested by the Sha, with most of the zone drastically changed. The capital cities are still functional, but the Golden Lotus hubs appear to be phased out. All of the water is drained and in its place are sha-touched wildlife (that award Golden Lotus rep when killed) and corpses of Golden Lotus NPCs. In addition, there is a new raid portal at the bottom of a lake, with a summoning stone nearby for "Vale Raid."
Since the time of this post, we've updated our Golden Lotus Reputation Guide which documents all of the changes happening in 5.4 and how to get Exalted quickly before the patch!
Players can still kill elites for 

 One Many Army
, but they are visually altered with 

 Sha-Corrupted
 and now have silver nameplates. 
Looking at the boss list for 
Siege of Orgrimmar
, it looks like the first segment of that raid will take place in Vale of Eternal Blossoms, ending with players fighting the Sha of Pride. 

 Eternally in the Vale
 is now a Feat of Strength, so you might want to get working on Golden Lotus rep if you want to complete that related questline. The rest of the content is sticking around though: players can visit 
Jaluu the Generous
 in their faction's capital city, and Alani is still flying around the zone. The daily quest hub remaining is 
the Setting Sun Garrison
, which contains all the dailies that are tied to achievements. It does look like the multi-quest hub system for Golden Lotus is going away though, with Whitepetal Lake and the Golden Pagoda destroyed.
In addition, killing mobs in Vale awards Golden Lotus reputation. Normal mobs appear to be 10 rep, while elites for 

 One Many Army
 give 200 reputation.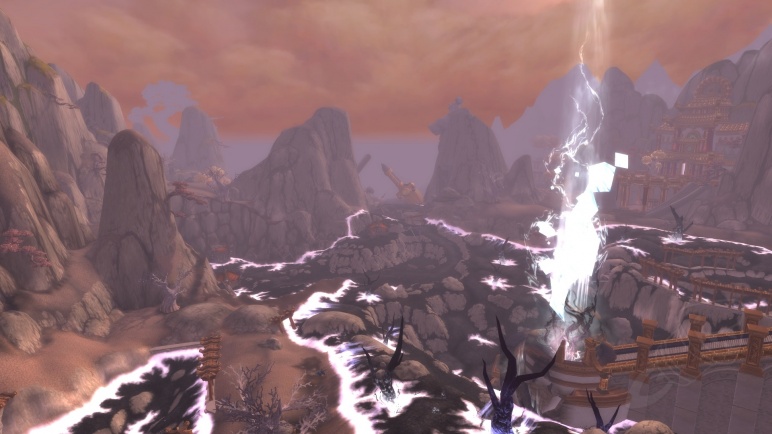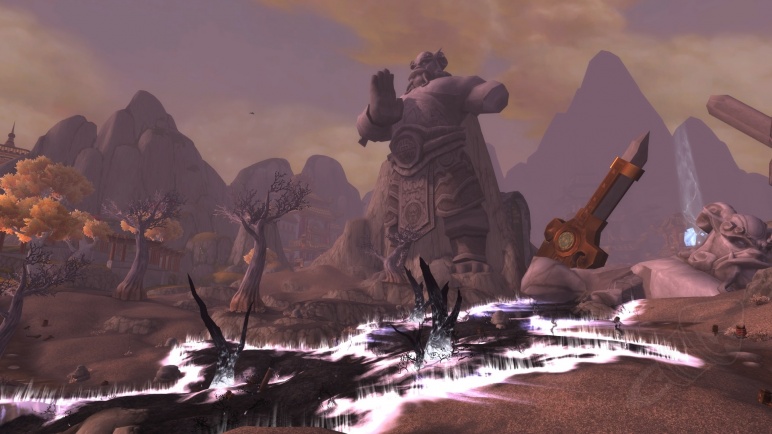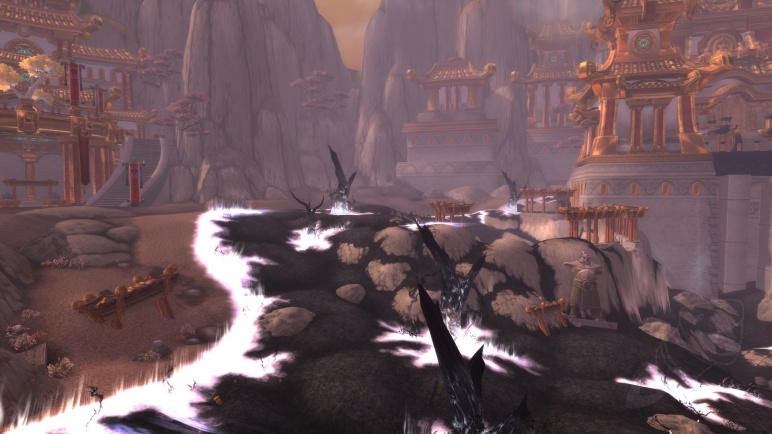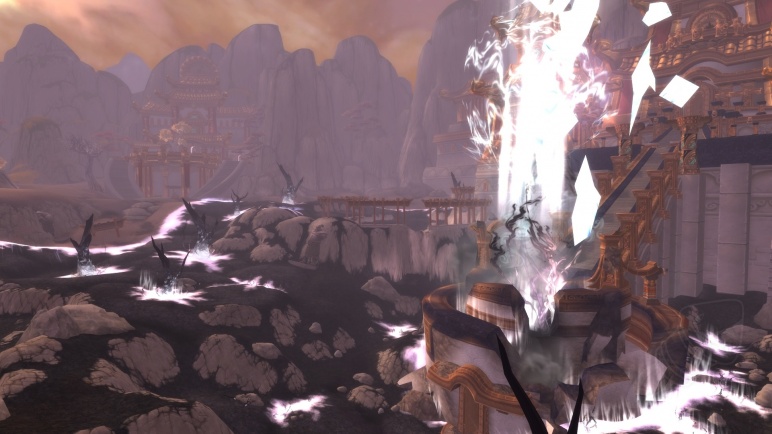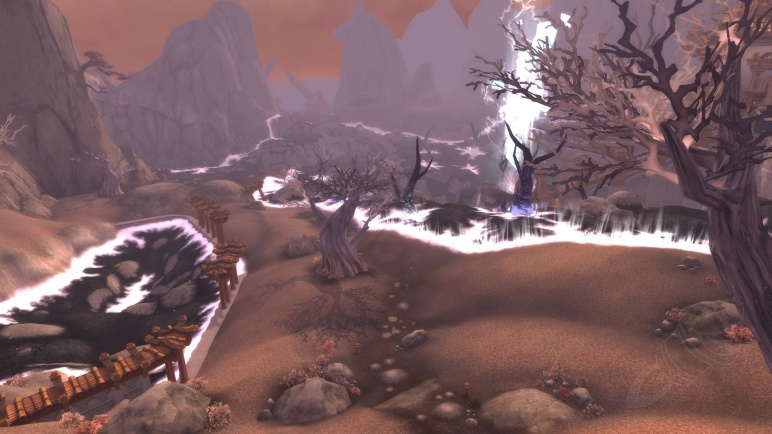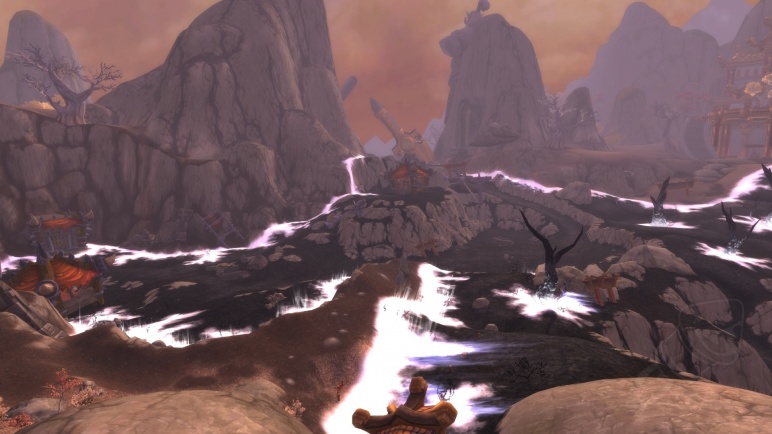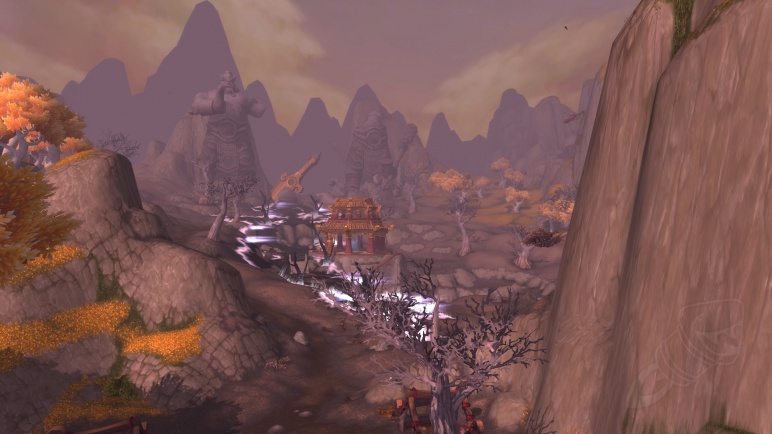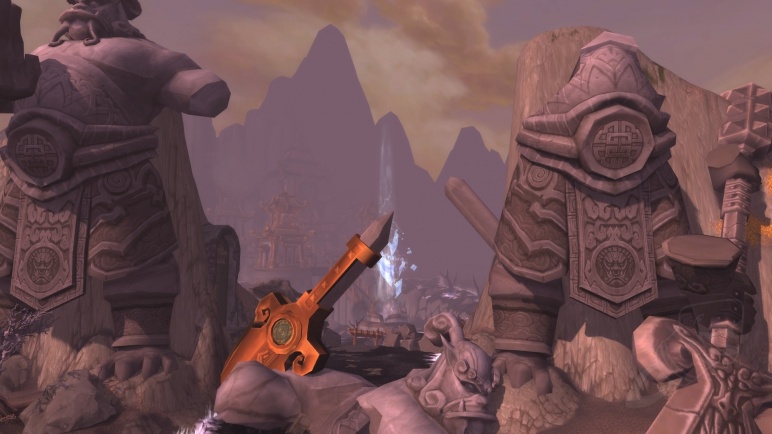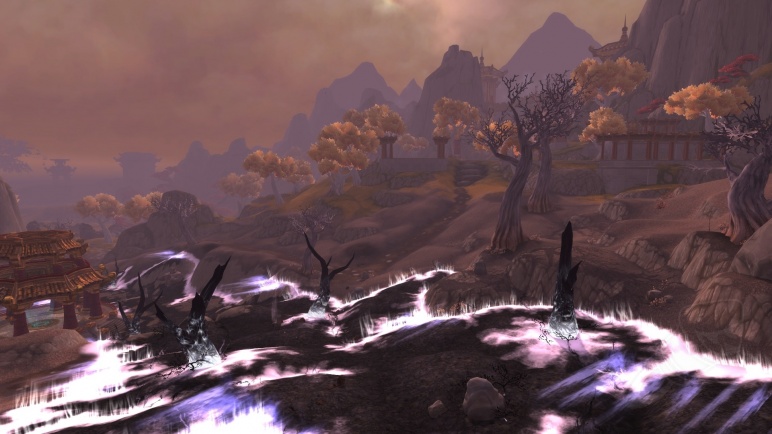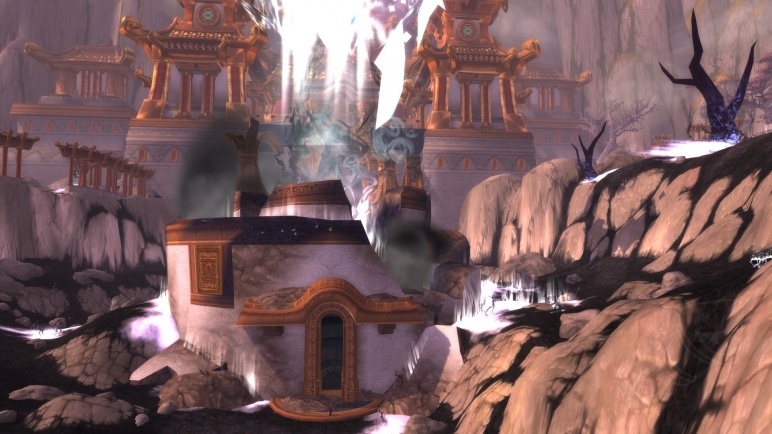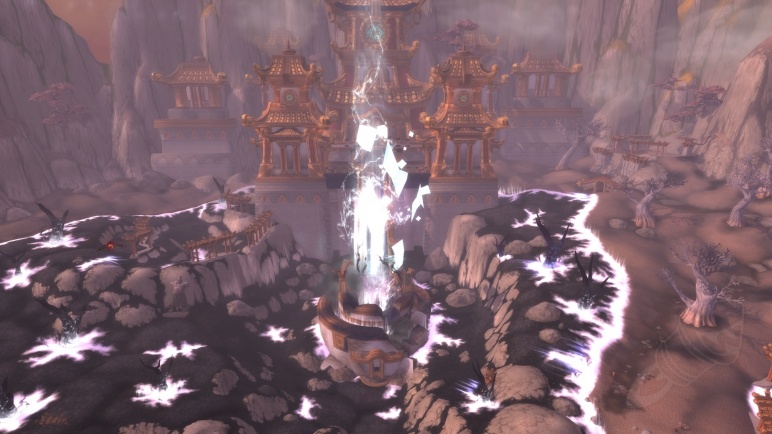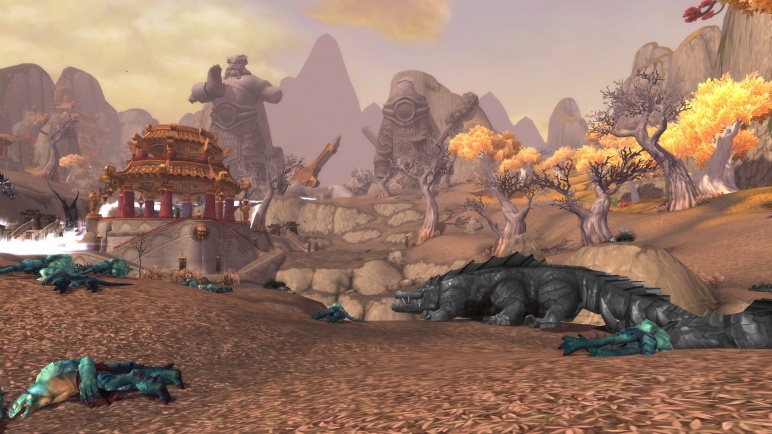 Orgrimmar has some changes as well. Garrosh so far keeps his old model, but there are more Kor'kron guards and demolishers around the city, as well as frightened NPCs cornered by guards.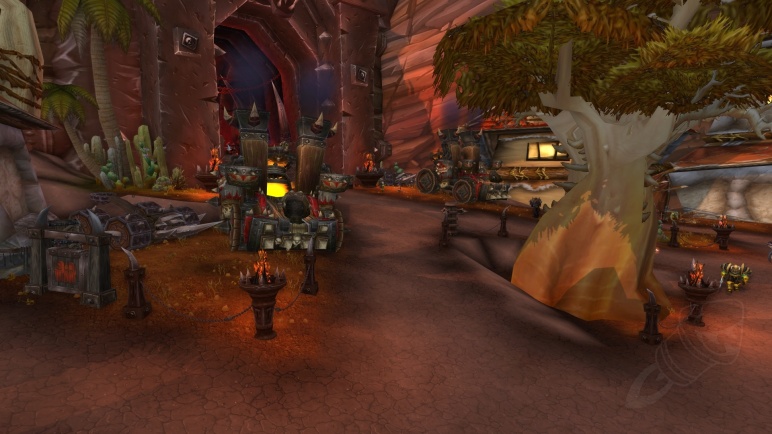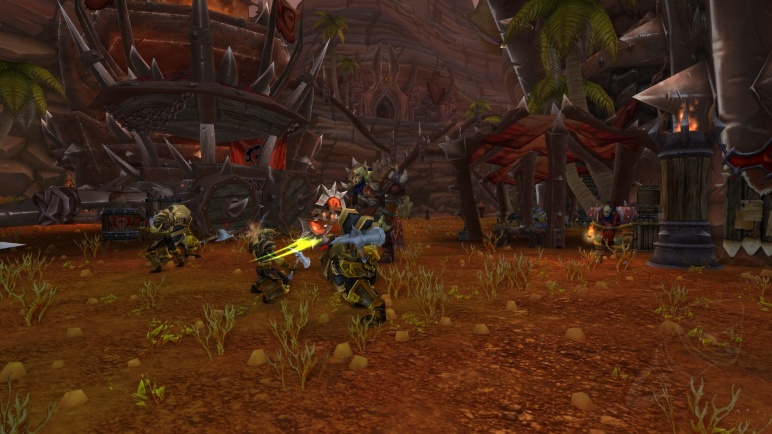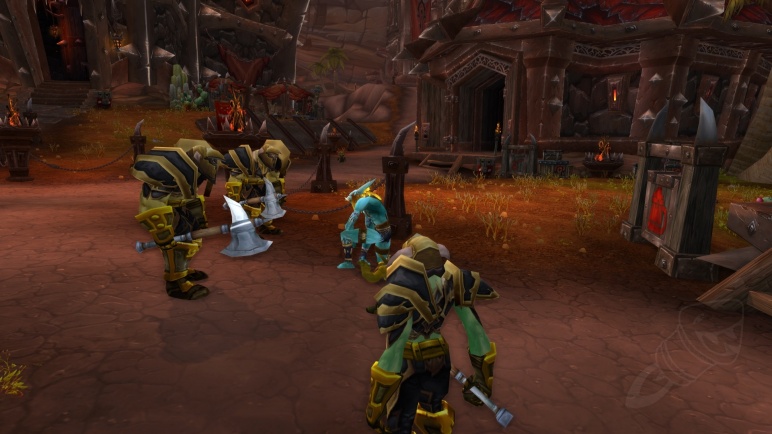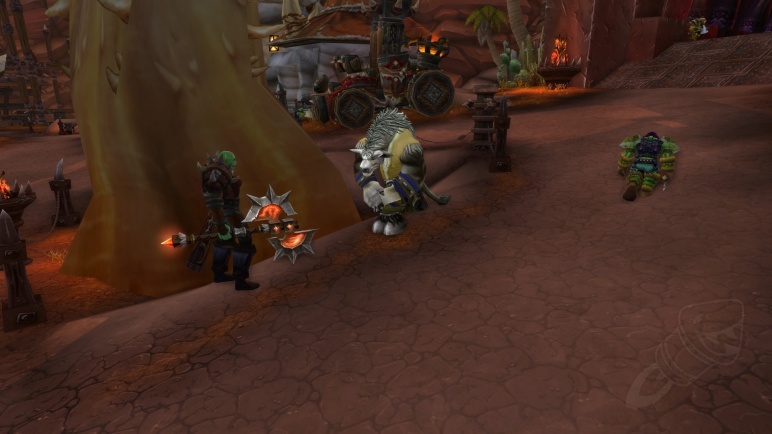 Homerjay

Member





Messages

: 12


Glasses

: 27


Standing

: 5


Registered

: 2013-11-15



The Siege of Orgrimmar has recently been open for testing on the PTR--today we've got a visual preview of the zone, as well as some details on the mount rewards.
Mount Rewards
Tier 16 will have three raid mounts as rewards. These are handled a bit differently than the other raid mounts in MoP.
At last week's fansite mixer held at Blizzard, I asked Lead Encounter Designer Ion Hazzikostas about the mount changes, and here's a (summarized) version of his reply:
The mounts and achievements tied to the Siege of Orgrimmar raid are being handled differently than those from past raid tiers.
The 

 Glory of the Orgrimmar Raider
 achievement only requires players to complete non-heroic achievements. The devs weren't really happy with how the Glory of the Raider mounts were playing out in recent tiers, and decided to change how they worked. They mostly ended up being earned by a subset of the people who were fully clearing the zone on heroic already. People typically would finish killing all the bosses on heroic and then take a week off to kill them on normal mode for achievements--which made raiders who disliked achievements unhappy that they were missing out on loot upgrades. 
When the Glory of the Raider mounts were initially created, the Normal/Heroic issue wasn't a problem because Naxxramas had no heroic difficulty (although, the devs aren't fans of some achievements like the Thaddius one.) However, problems started in Ulduar, when you had to decide between doing something like 
Freya
 +3 or or achievements like 

 Con-speed-atory (25 player)
 or 

Deforestation (25 player)
.
With Flex raiding being a separate lockout, those players who really like achievements can get them done on this easier difficulty level without affecting heroic progression or loot acquisition. And since Flex can handle any number of raiders, you don't have to worry about leaving friends out if an odd number of people like the achievements.
Heroic Garrosh will also have a 100% droprate on a special mount, which will be nerfed to a 2% droprate when the next tier comes out. This system for heroic mounts has been used previously for rewards like 

 Invincible's Reins
 but hasn't been used in Pandaria. The devs realized that while there were some cool raid mounts like 

 Reins of the Astral Cloud Serpent
, they were all RNG based and didn't reward players that were good or persistent. So rewarding players for accomplishing something really special felt right for Tier 16.
Want to read more about the fansite Dev Roundtable? We've got complete details 
here
.
Zone Preview
There's also been a lot of raid testing this past week, and my guidmate 
Daltin
 of 
Something Wicked
 took some pictures of all the testable areas! To recap, you'll first start off in the corrupted Vale of Eternal Blossoms, then move onto the besieged streets of Orgrimmar, and finally invade Garrosh's underground lair. We've got full details on the Siege of Orgrimmar Dungeon Journal 
here
 as well.
To learn more about testing specific encounters, check out WoW Insider's excellent previews on 
Dark Shaman
, 
Immerseus
, and 
General Nazgrim
.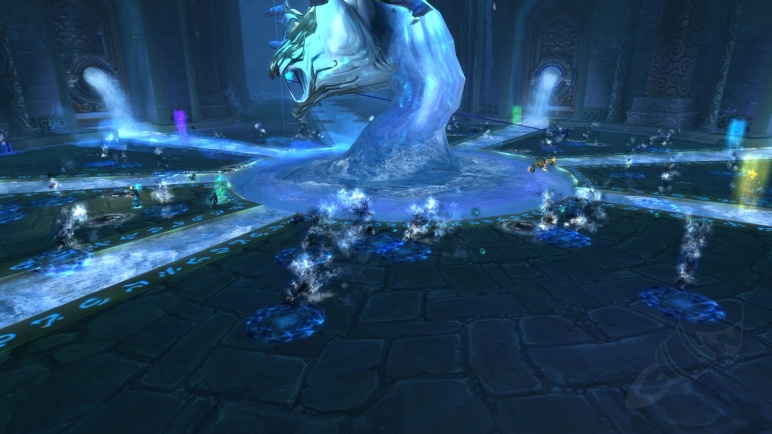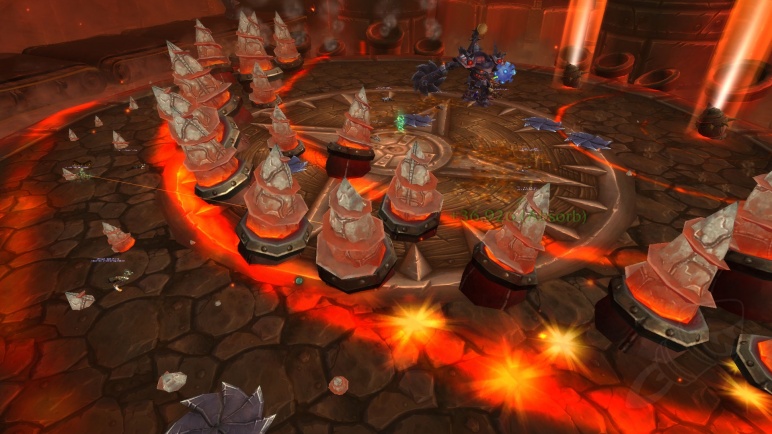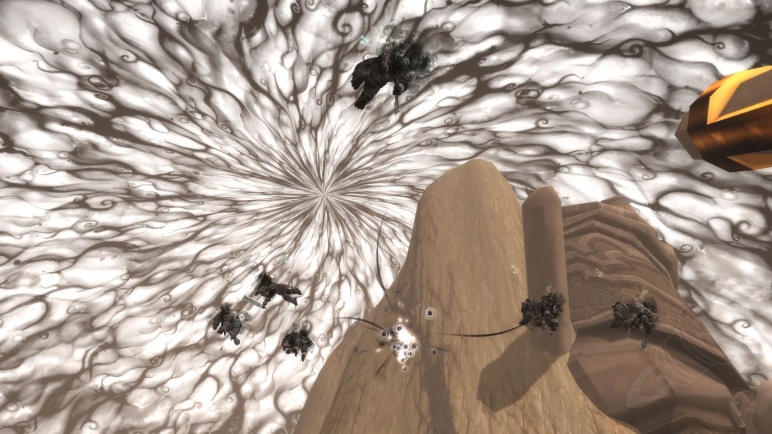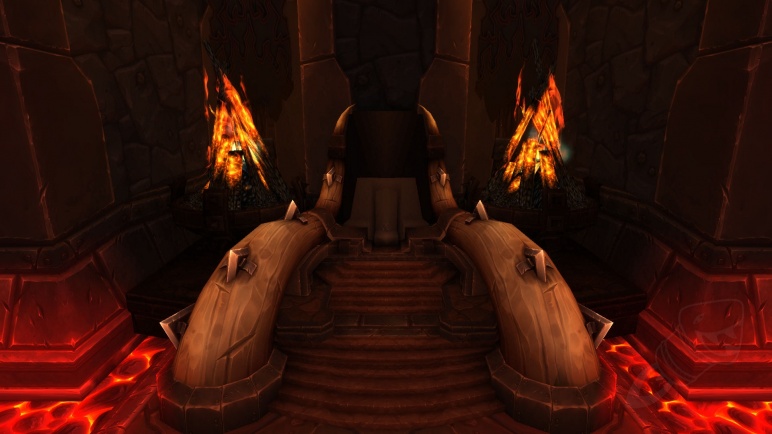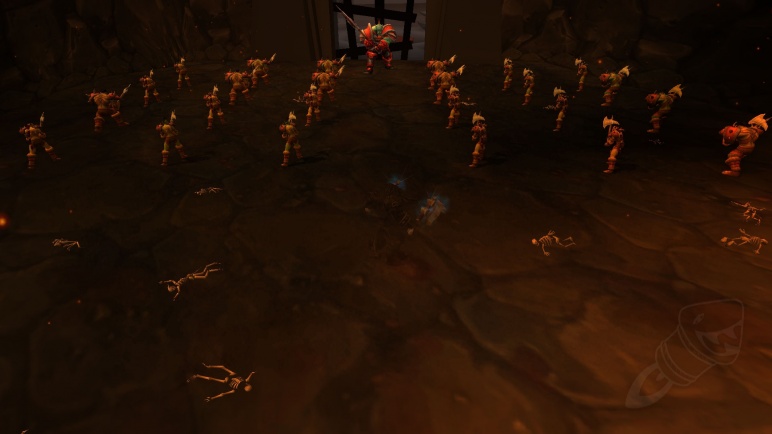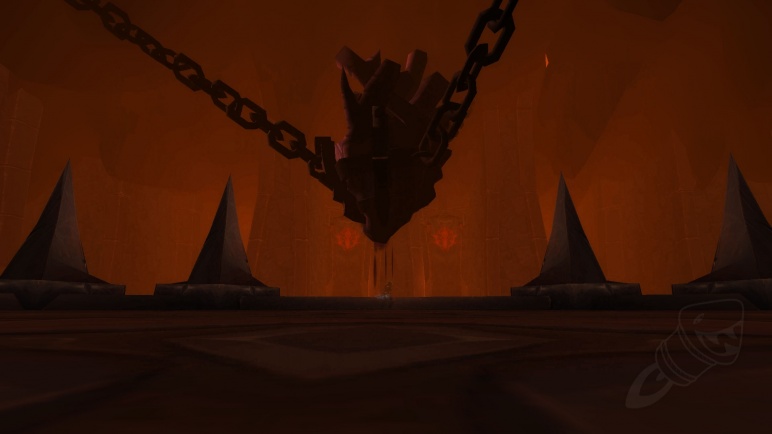 Click the cut for more screenshots!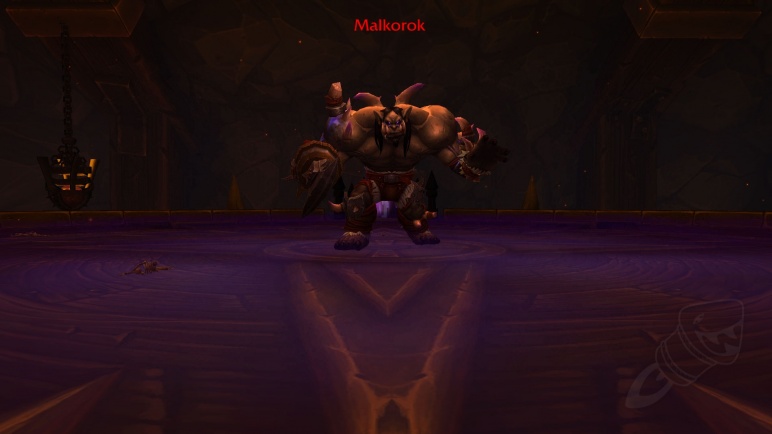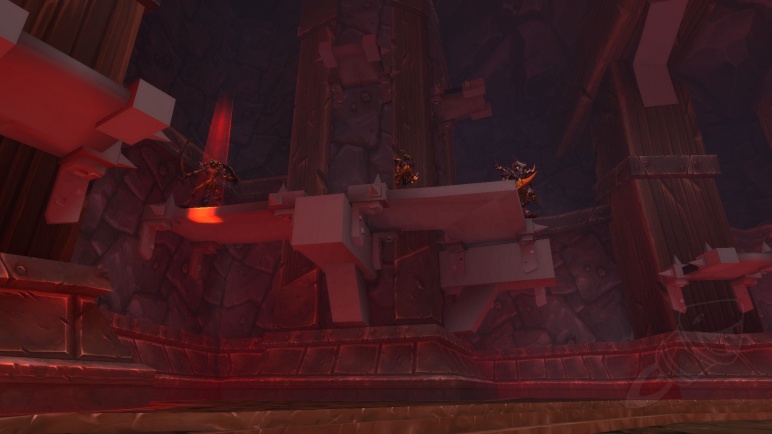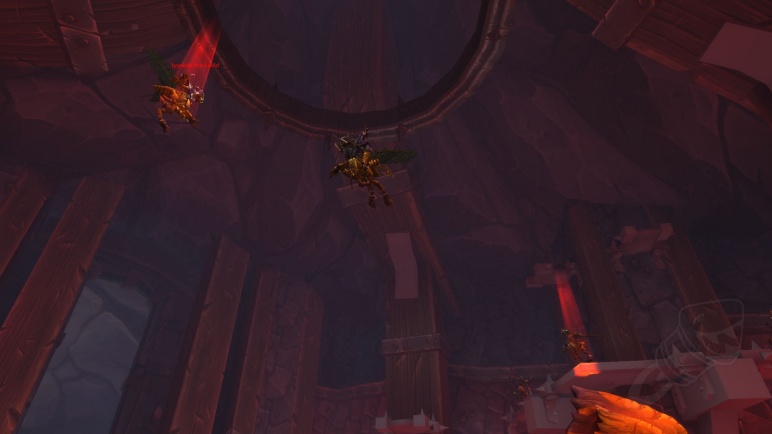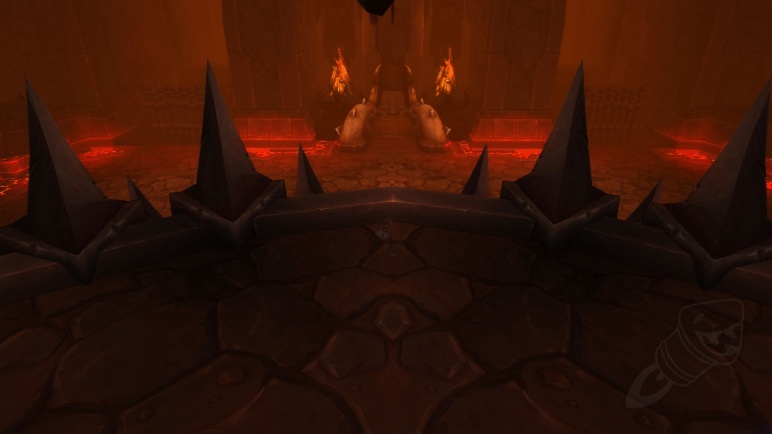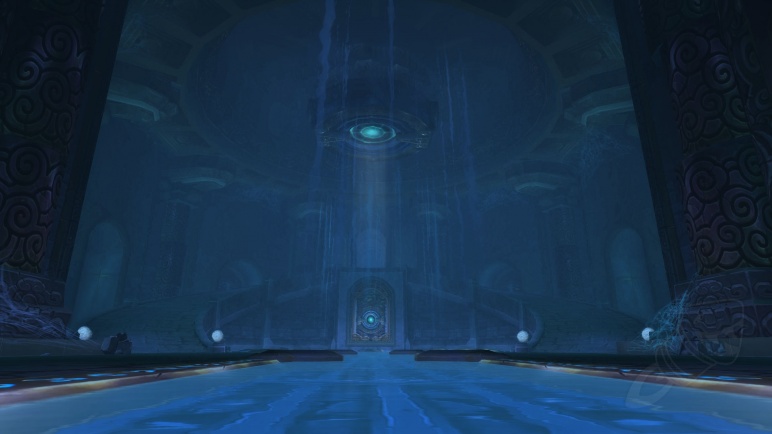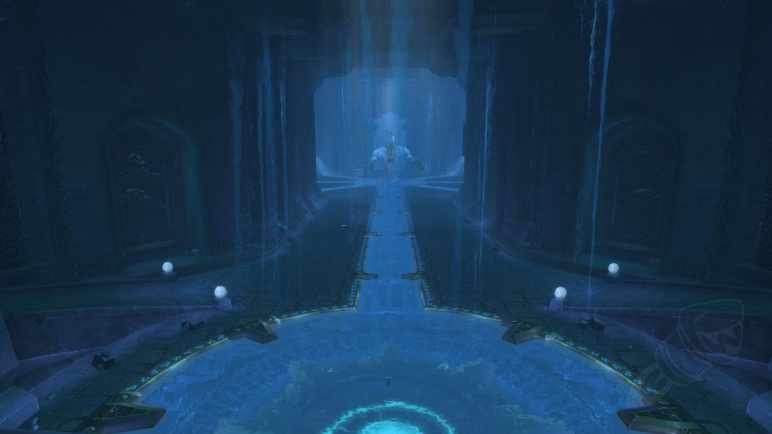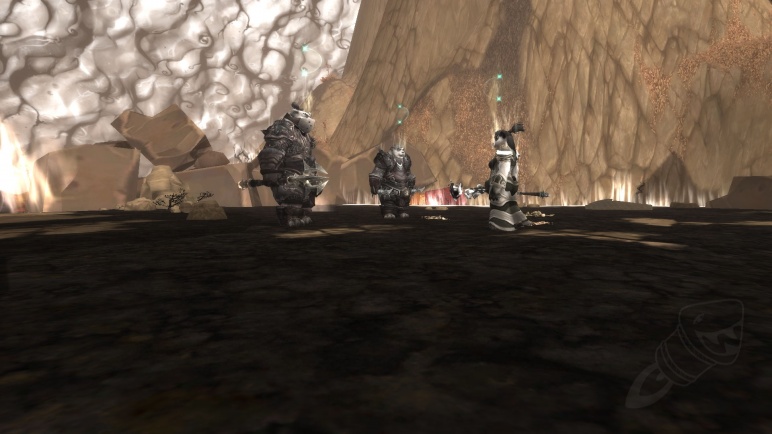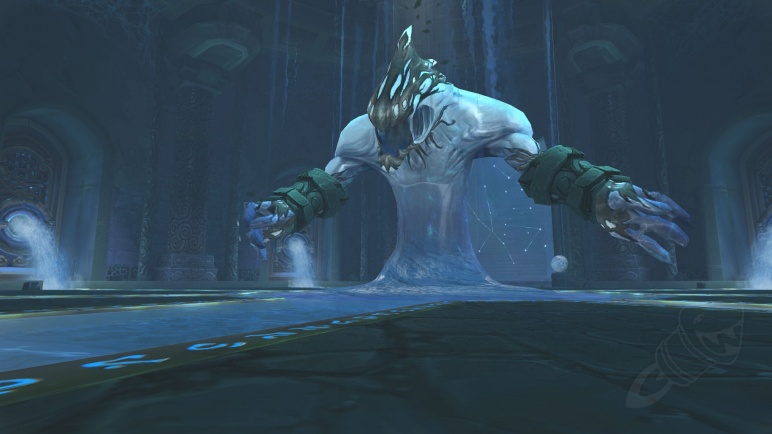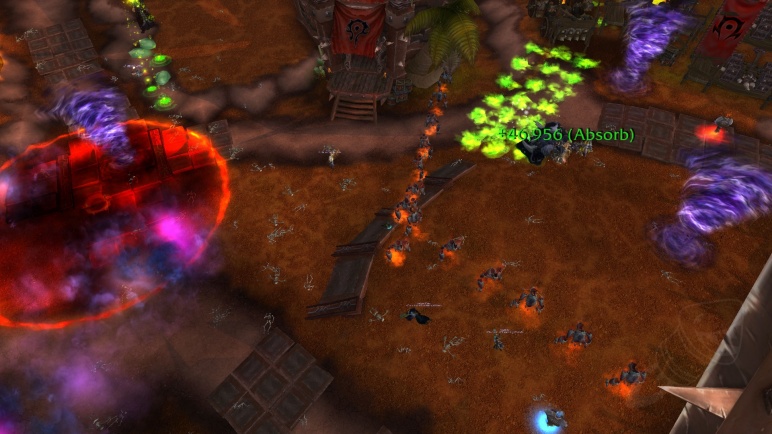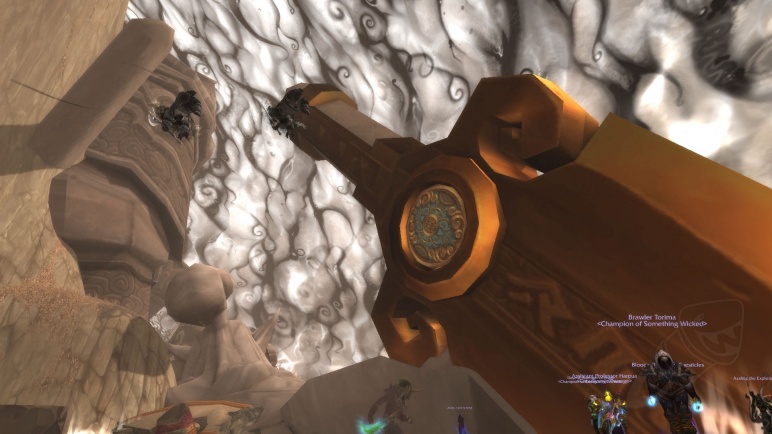 Homerjay

Member





Messages

: 12


Glasses

: 27


Standing

: 5


Registered

: 2013-11-15




Similar topics
---
Permissions in this forum:
You
cannot
reply to topics in this forum